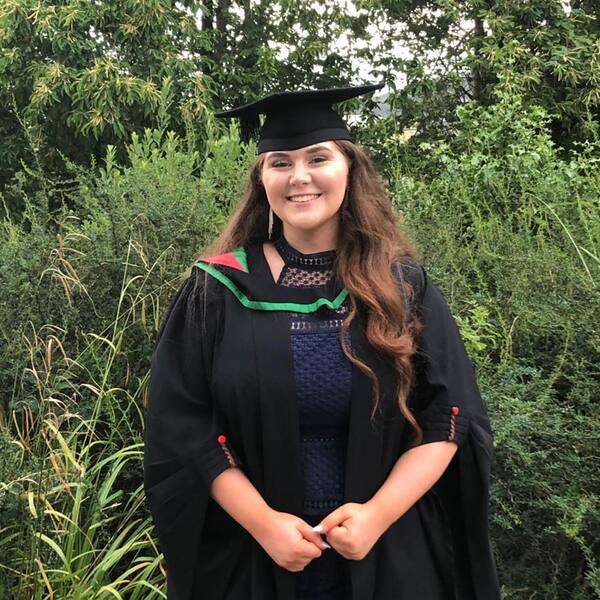 It's now been over a decade since I started University and people really are right when they say it is the best time of your life. I was very fortunate for the outstanding experience I had at Bishop Grosseteste University in Lincoln, and I look back at that time with such great happiness.
It is fair to say that graduating in 2020 is worlds apart from the experience most of us had at University: the uncertainty of the situation must have been very stressful for many future primary teachers.
To take a deeper look into this, we have asked a Newly Qualified Teacher, Danielle Reeve, about her experience during this strange time. Check out the interview below:
Why did you train to be a teacher?
I always thought I wanted to be a teacher but I was never sure what exactly I wanted to teach. I loved maths and geography at school, so I was debating being a high school teacher at one point! I volunteered a lot at the school my mom works at and I think she has always inspired me to want to teach. I saw how much she loved her job and how much of a difference she made to children's lives through simple things such as remembering their birthday or helping them to learn how to count to ten. Most of all, I loved and still love being able to help children, knowing I'm making a difference in their lives. It's fair to say that through watching my Mom and through personal experiences, I knew there was really no other career for me!
What excites you the most about starting your career in primary education?
I can't wait to get to meet all of the children! I am so excited to get to know each of them – that to me is also the most important thing about teaching, after all, how can you expect the children to learn if you don't know them and what will help support them? Also, I think you always remember the teachers who you liked and who helped you the most in school. I'm so excited to potentially be this teacher to children and even if I'm not to just help them learn and see them grow throughout the year. I went back and visited my first placement school back in February and seeing the progress the children had already made in the space of two months was wild! I think sometimes we can forget to look back and see just how far they've come both as a person and academically.
Is there a difference between your own favourite subject as a pupil and as a teacher?
Yes! When I was in school my favourite subject was always maths – I really enjoyed solving problems when I was in school. Now, as a teacher, I love teaching history and geography: you've just got so much choice with how you teach it, although you obviously have to teach the specific content, there are so many options for helping the children learn. I love getting the children to act as the people they're learning about, and they seem to really enjoy it, too!
What are you most nervous about?
Going back to school now, I think I'm most nervous that the children will find things really overwhelming. I can imagine it must be strange for them to look forward to coming back to school and then to be told they can't play like they used to with their friends. I'm hoping that after the first few weeks, maybe it will become normal to them, but at the beginning I think it's going to be a big change. For me, I've been a bit nervous about going into teaching 100% of the timetable after so much time away. I've been trying to get lots of CPD done so that I'm as ready as possible on that part though!
How did COVID affect your last year at University? How were supported to complete everything necessary to qualify?
So COVID hit when I was towards the end of my second placement, it was really hard because we had to leave the school without getting to say goodbye to any of them. I did send a letter into them to explain why I had left which the teacher and LSP read to them. I was really lucky with the people I worked with at this school and have stayed in contact with them so their support during this time has been invaluable, especially with things ending so abruptly. The University was really helpful and we had a meeting with our tutor that same week to explain what would happen next. After this, we were set weekly work online and we had meetings throughout this time with tutors which was really helpful to feel some sort of connection and discuss the learning we had been completing. With a lot of the work having to be online, it was really different to what we expected but I think learning more about pedagogy and new theories about education has really helped me feel prepared. Towards the end of the course, we had a meeting with our tutor again and we presented different pieces of work we had completed whilst at school and discussed this and where we felt we could improve for our NQT year, which was the last thing we did before we found out we had passed the course!
If you could go back and tell yourself one thing as a Primary Ed. student at University, what would it be?
Be prepared to feel unprepared. Things change so quickly in schools, even without COVID, so there is no way you can always feel ready for everything. Try to focus on what you yourself can control. If you know photocopying one piece of evidence is going to make you feel better about your folder, then do it! I think people say a lot about how stressful this time is, which it is, but it's also so fun! You get to meet so many people, teach amazing children and make great friendships with people on your course and in school.
We'd like to say a big thank you to Danielle for her participation in this interview. The team at Grammarsaurus wish her and all other NQTs a happy and safe start to their careers.
Team Grammarsaurus x