Demand a resource!
That's right! We've added a new feature where you can ask us to make a resource for you.
Our design and admin team are very responsive so take advantage of this great opportunity.
Babysaurus!
First of all, a big congratulations to my co-author, Anna and her partner, Dan, on the birth of their baby girl, Rosie. The Grammarsaurus team sent the new bundle of joy the best merch ever!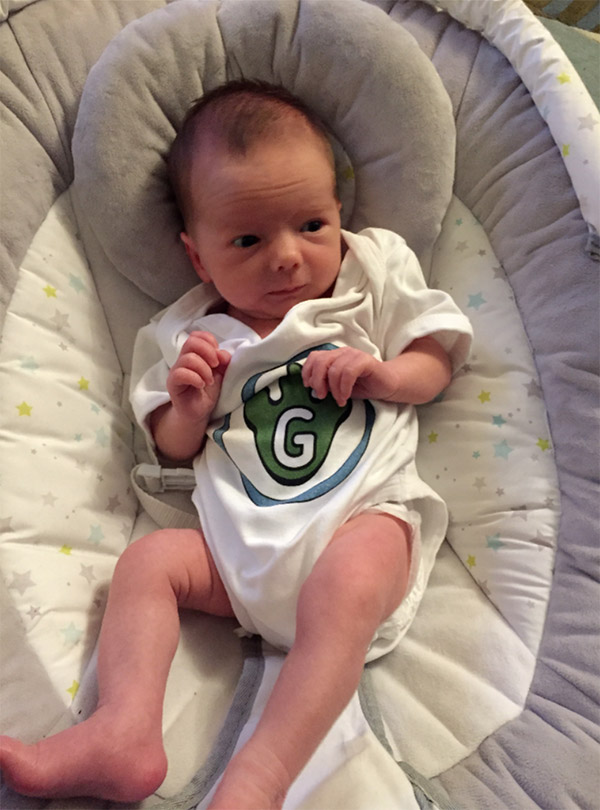 Ariana Grande inspires grammar!
The lyrics to this song were written ages ago on a drive up to West Yorkshire to deliver some training, so the song is well over a year old. It's just taken me a moment or two with the reality of being an acting Deputy to actually draw up the storyboard for the video. I couldn't be happier with it though! The song "Sing with Grammarsaurus – Nouns" uses the melody to Thank U, Next by Ariana Grande and is a firm favourite with primary-aged pupils, so using it to teach nouns with seemed pretty logical on my long drive! Check it out. You'll be singing it in no time!
New resources after a rather inspiring visit
I was so fortunate to visit St. Matthew's Research School in Birmingham earlier this term and…wow, what an inspiration it has been! Thank you to the wonderful team at St. Matthew's for letting me attend your Spotlight on Reading workshop – @Paulett78960645 , @son1bun, and @traceya75.
As a school, we spent a lot of time in the summer term refining and detailing what we wanted reading to look like. I even created a, 'How we teach reading booklets'. Then, after visiting St. Matthew's. I realised that we could do so much more in our whole-class reading lessons after watching their expert teachers deliver what they called 'shared reading' lessons. I don't know about you, but whenever I visit another school, I sometimes find it hard to capture exactly what they were doing to make it a success, but here…it was just so obvious! They even directed me to the book, 'reading reconsidered' by Doug Lemov – beware, it's a meaty read, but it's worth every single second.
From this, I've started creating close-reading inspired reading booklets using challenging texts to deliver alongside one of the Year 6 teachers at school. The children absolutely enjoyed every single second of the Lost World by Sir Arthur Conan Doyle and begged (seriously) for more work on it over half term (this has NEVER happened with reading since I've been teaching)! The booklet was specially designed whilst rereading the close reading chapter of Lemov's work and it took hours and hours to create, but it was so worth it to see the impact on the children's ability to grasp and tackle the complex language of the text.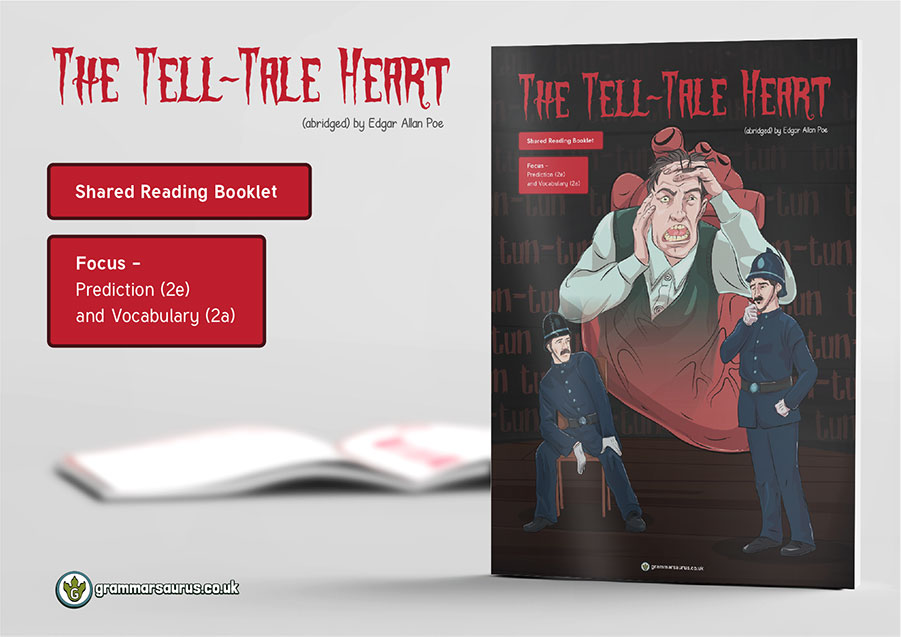 This week, I've spent another 4-5 hours creating another booklet for after half term! This one is using an abridged version of the Tell-Tale Heart by Edgar Allan Poe! I love this story and at first questioned if it were too gruesome for the children, but the abridged version removed some of the finer details to make it just fine, in my opinion! Again, the level and expectation of writing within the booklet is high and amazingly, the children love it! One comment was that the booklet from before half term encouraged them to think and write more so they preferred it! Success!
This time last year, I thought I was poor at teaching reading. I even said this to my headteacher. The results my Year 6s have achieved in reading have always been lower than writing, EGPS and maths and I blamed my own skill. I'd still think this way now if it were not for the expert training I received from Kala Williams @rogue_reading from Bright I Consultancy. I cannot recommend her enough as a trainer and she's based in Coventry which is very central for any training purposes.
What's next?
Well, my strategy is to work alongside Year 6 and 5 to implement this refined approach to shared reading over the next term and then see what the Herts Grid for Learning training on teaching fluency has to add to the bag when they arrive at my school on November 29th! Oh, and I suppose I'll start telling people that I now enjoy teaching reading and that I am a good reading teacher! I've never been able to say that before now!